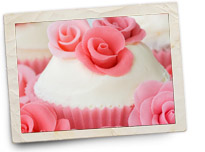 Are you looking for a haven of sweet and savoury treats that are made in a traditional way with a modern, yet ever so tasty twist? Shoneez Confectioners epitomises the love of food creation with recipes handed down from generations before. Once scribbled in a little black book of memories, these special recipes have now been brought to life in the form of a passionate boutique store, run by the owner, Shoneez herself.
Shoneez Confectioners prides itself in the fact that it elegantly combines the comfort of "mothers' cooking" with the passion of providing quality food for any occasion. Indulgence is openly accepted at Shoneez, and with an array of mouth watering cakes, tasty treats and spectacular savoury displays, there is no doubt that you will be spoilt for choice.
Created with the utmost care and consideration, all products are void of mass produced artificial ingredients and preservatives – making each item tasted, worth every freshly made bite.